Sri Srinath - SAE International
June, 21 at 09.00 - Opening Welcome Address
Dr. Srinath, the 116th person to serve as SAE president, has distinguished himself not only at Caterpillar, where he worked in various engineering roles for nearly 30 years, but also at SAE. He became a member in 1988 and has served on the Board of Directors (2014-2016), Finance Committee (2016-2019), Executive Nominating Committee, and COMVEC Executive Council. After retiring from Caterpillar at the end of 2015, he joined the management consulting firm CGN Global, where he currently serves part time as managing director. Srinath is also principal board advisor at Booma Innovative Transport Solutions, an Indian electric vehicle manufacturer.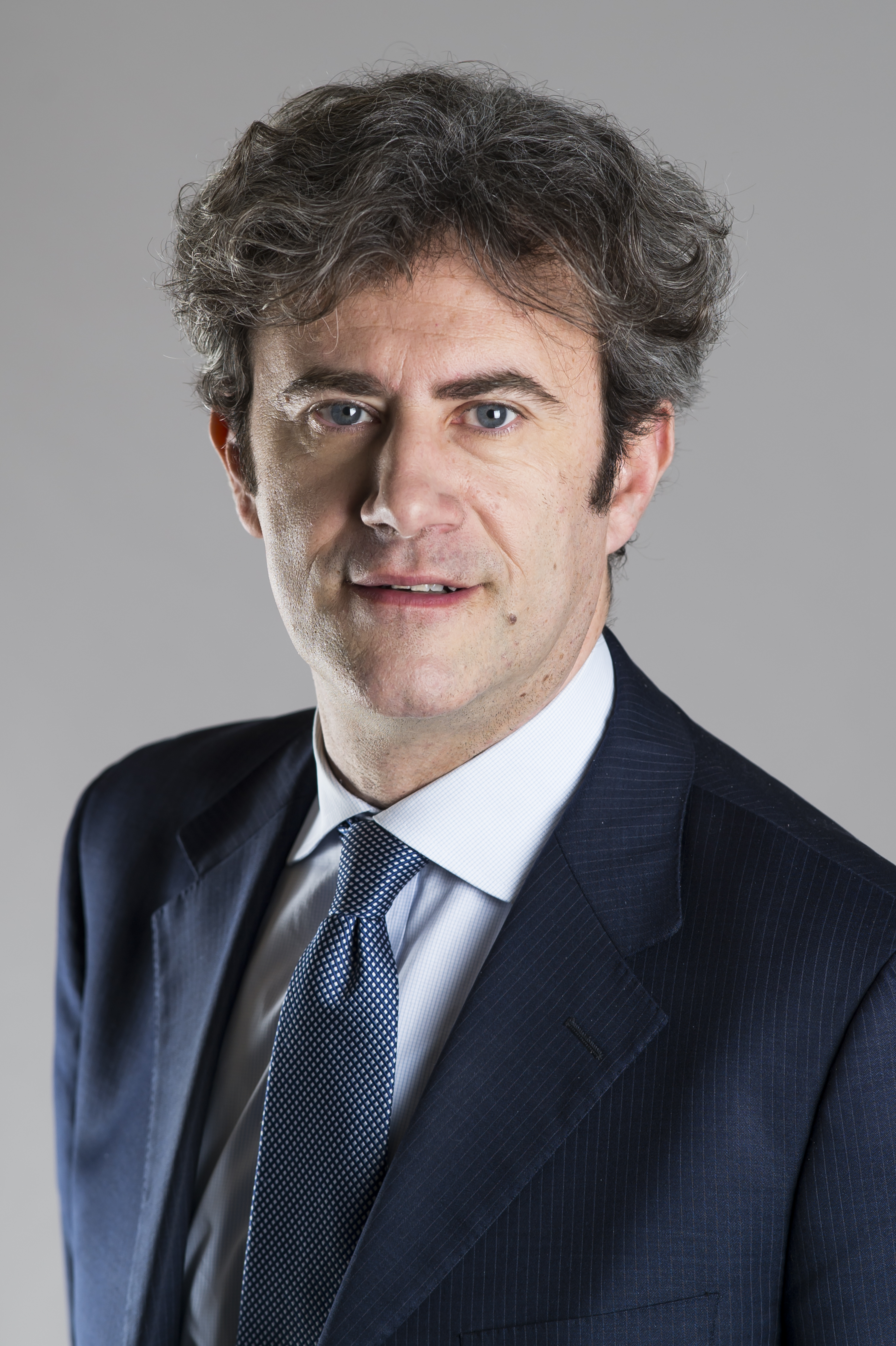 Gianmarco Giorda - ANFIA
June, 21 at 09.10 - Opening Welcome Address
Gianmarco Giorda, born in Torino, where he graduated in Business and Economics. After being at DEUTSCHE BANK at Milan HQs (1998-2002) as Project Manager, he worked as Marketing Manager at ITP Invest in Turin and Piedmont at Turin HQs (2002-2007), first Italian regional agency dedicated to attracting foreign investments towards Italy.
As from 2007: Director of Operations at ANFIA (Italian Association of the Automotive Industry). Since December 2007 CEO of ANFIA Service S.r.l. (a services company operating in various sectors including Consultancy, Training, Conferences and Technical Publications on Quality, Environment, Safety and Ethics). As from 2012: Director of ANFIA; confirmed in 2013 as President and CEO of ANFIA Service S.r.l. In 2014 he becomes Vice President of ATA (Technical Automobile Association). In October 2017, he has been elected President of the Exhibition Committee of OICA, of whom ANFIA has been part for several years.
Ameya Joshi - Corning Inc.
June, 21 at 09.15 - Decarbonizing the transportation sector : A holistic review of the technology pathways.
Dr. Ameya Joshi is the director of emerging technologies and regulations at Corning Incorporated, where he follows advances in engines, emissions control technologies and electrification, for the company's Environmental Technologies division. He provides credible technical guidance to the automotive industry and policy makers on the various decarbonization strategies and their impact on future technology choices.
Ameya in an invited speaker at various international forums. He currently serves in various editorial capacities at the SAE Journal of Engines, Emission Control Science and Technology and Transportation Engineering Journal. He is also a reviewer for various projects funded by the U.S. Department of Energy's Vehicle Technologies Office through the Annual Merit Review. He received his Ph.D. from the University of Delaware in Mechanical Engineering and did postdoctoral research at the Colorado School of Mines.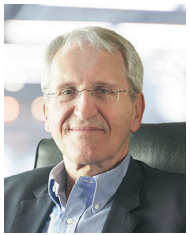 Zissis Samaras - Aristotle University, Thessaloniki
June, 21 at 09.45 - A European regulatory perspective towards a Euro 7 proposal
Professor Zissis Samaras is Director of the Lab of Applied Thermodynamics, Aristotle University.
His research work deals with engine and vehicle emissions testing and modeling. He coordinated a number of large European projects, including "Characterisation of Particulate Emissions from Road Vehicles", "Impact of ICT on road emissions", "OBD systems and limits for Euro 6/VI", " Measuring exhaust particles down to 10nm". He is elected Vice Chairman of the European Road Transport Research Advisory Council. He provided expert advice to a number of organisations, including the World Bank, ACEA, Concawe. He co-authored more than 250 publications, with more than 4800 citations (author h index 37) and holds four international patents. He is the co-founder of three spin-off companies Exothermia (exhaust aftertreatment simulation), Emisia (transport emission inventories) and Bio2CHP (biomass gasification)
Georg Bieker - ICCT
June, 21 at 10.15 - A global comparison of the life-cycle greenhouse gas emissions of combustion engine and electric passenger cars.
Georg Bieker is a researcher with the International Council on Clean Transportation (ICCT), a nonprofit organization that provides independent research and analysis to the public sector. Mr. Bieker's work focuses on the life-cycle climate impacts of electric and combustion engine passenger vehicles, as well as the fuel and electricity consumption of plug-in hybrids and battery electric vehicles in real-world usage conditions. With a background in battery research, he further supports the ICCT's expertise on battery technologies.
Mr. Bieker holds M.Sc. and Ph.D. degrees in Chemistry from the University of Muenster (Germany).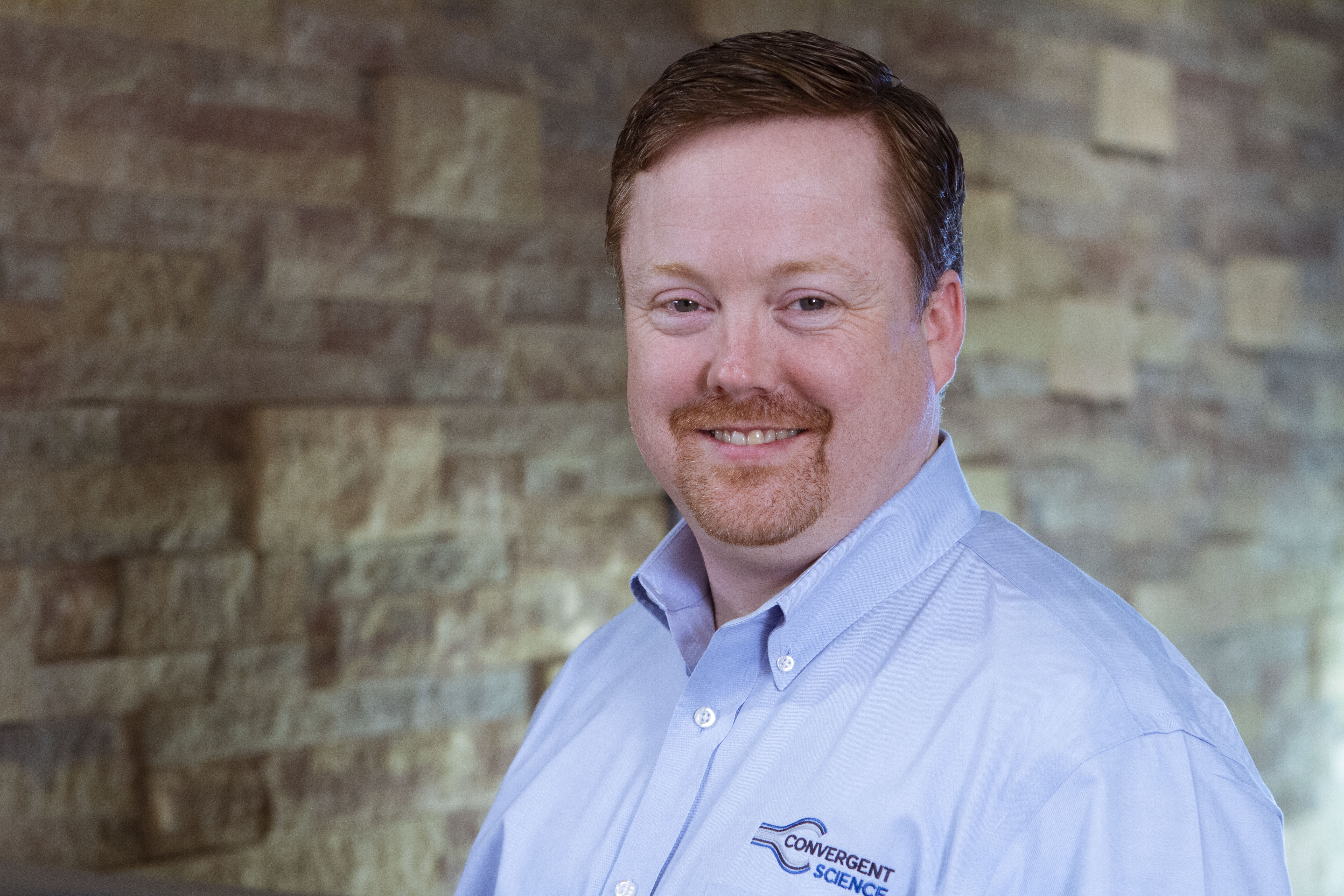 Kelly Senecal - Convergent Science
June, 21 at 10.45 - The Role of Combustion in our Race Toward Zero
He is one of the original developers of CONVERGE, the industry-leading computational fluid dynamics software for reacting flow simulations.
Senecal is a Fellow of the Society of Automotive Engineers, a member of the executive committee of the American Society of Mechanical Engineers, and the recipient of the 2019 ASME Internal Combustion Engine Award. In addition to his role at Convergent Science, Senecal is an adjunct professor at the University of Wisconsin-Madison and the director and co-founder of the Computational Chemistry Consortium (C3). Senecal has authored more than 100 research papers, which have garnered over 3,000 citations. He speaks to audiences around the globe about how high-performance computing can help engineers design cleaner, more efficient propulsion systems for transportation.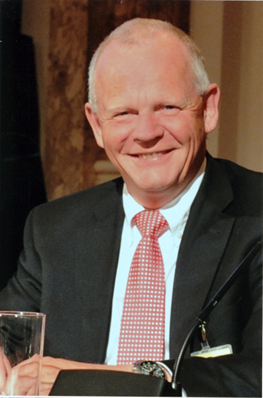 Wolfgang Warnecke - Shell
June, 21 at 11.45 - Hydrogen based mobility, transport and as an energy vector
Dr. Wolfgang Warnecke is the former Chief Scientist of Mobility for Shell. Wolfgang is currently moving on, into different projects, all related to the Energy Questions in the transition of Transport – within Shell, but also external to Shell, advising in different projects across industry and academia.
Since joining Shell on graduation, Wolfgang has gained extensive experience both in Germany and the UK as a scientist and business leader in the field of lubricant development; in engine testing and vehicle technology; in technical services for lubricants; and in fuels marketing. He has led both automotive fuels and lubricants development in Hamburg before global management roles in lubricants and, more recently, retail and automotive fuels development.
Beginning with his role as Shell's Chief Scientist for over 10 years, he contributes to help deliver supports project development and business growth.
Wolfgang's expertise in engine technology and automotive products has earned him extensive recognition across the automotive industry as well as by academia. He has made close to 100 publications, and in 2005, Wolfgang, together with Dr. Wolfgang Steiger of Volkswagen, was awarded the 'Professor Ferdinand Porsche Prize', for their work on synthetic fuels development. He received his Ph.D. in Automotive Engineering from Hamburg Tech. University in 1987.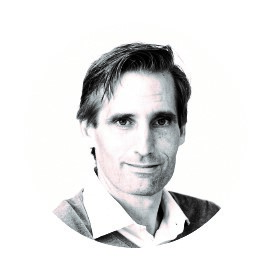 Timo Sillober - EnBW
June, 21 at 12.05 - EnBW HyperNet(z) – high-perfomance charging
Timo Sillober is the Chief Sales & Operations Officer of EnBW, where he has held various management positions since 2016. In his present role, Sillober is responsible for the financial results both of the consumer business and of the B2C and B2B solutions business in the areas of electric mobility and decentralised energy generation. Under his leadership, EnBW has massively expanded its strategic activities in electric mobility, becoming the market leader company in fast charging and operating Germany's largest fast charging network. Before switching to the energy and infrastructure sector, Sillober occupied various management positions at Siemens AG, ultimately as Enterprise IT Sales and Business Development Director, and at Vodafone, where he was a member of the Vodafone Germany Executive Committee up to 2016. Timo Sillober is Austrian‐born and graduated in business administration from Ludwig Maximilian University in Munich (Germany).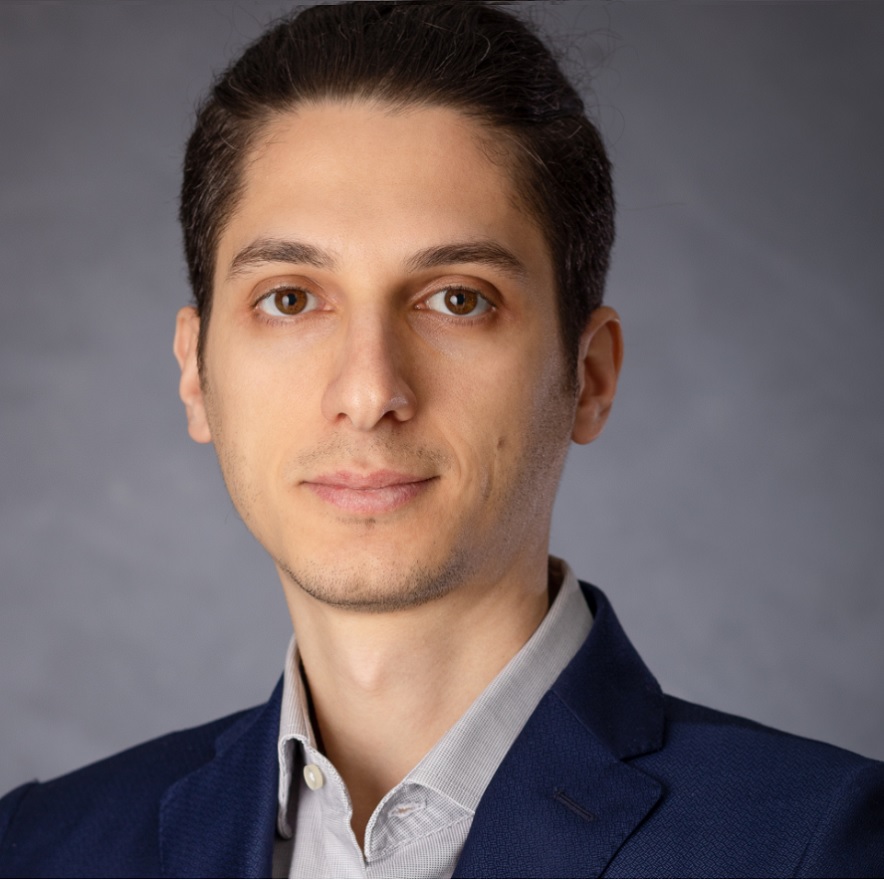 Manuel Intini- Nhoa Atlante
June, 21 at 12.25 - Unlocking Renewable EV Fast Charging
With more than 10 years experience in the energy and environment industry, Manuel Intini is currently working as Business Development Manager in Atlante, with a focus on green energy management and mobility hubs.
Manuel has an engineering background, he is an Alta Scuola Politecnica alumnus and achieved a PhD in Energy Science & Technology working between Politecnico di Milano and CSIRO. He has been assistant professor at Politecnico di Milano, tutor at MIP and lecturer in professional training programs. Prior to joining Atlante, he had been working in a management consulting firm for the Power & Utility practice and, after that, as Innovation Manager in A2A, leading open innovation in a +2000 employees busineess unit.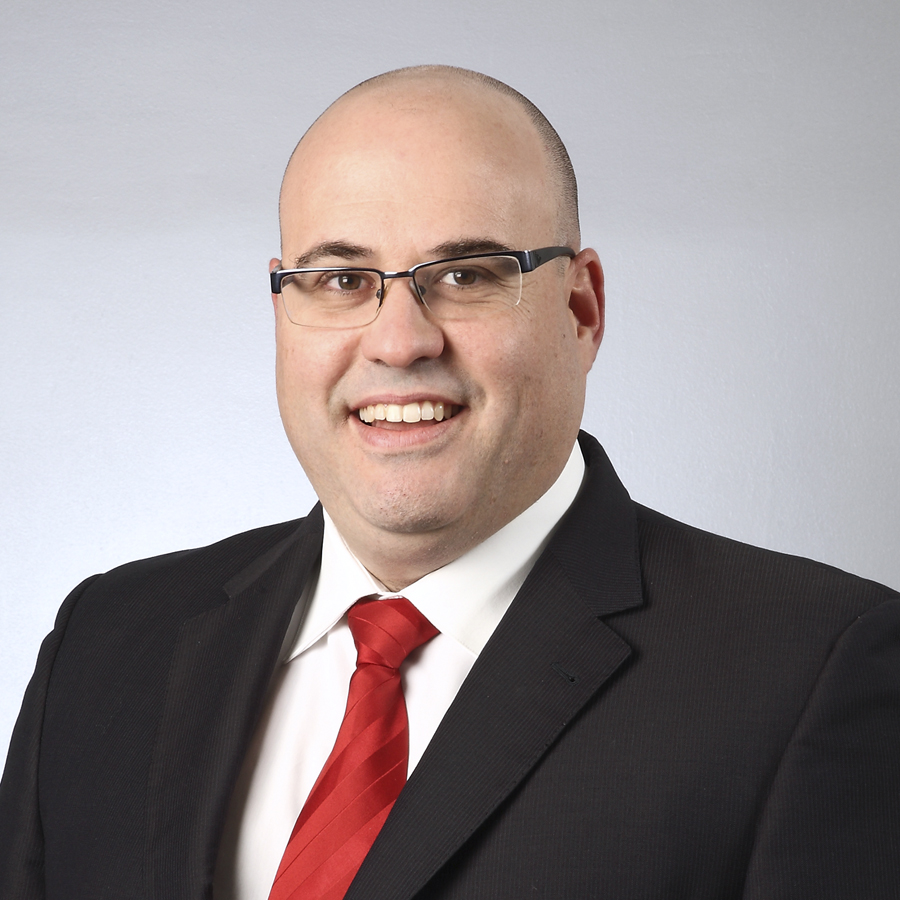 Antonio García - CMT – Universitat Politècnica de València
June, 21 at 16.50 Battery Thermal Runaway: A Current Safety Challenge for Electrical Vehicles.
Antonio García is an Associate Professor in the Department of Thermal and Reciprocating Engines at the Universitat Politècnica de Valencia, where he develops his teaching responsibilities in the framework of combustion fundamentals. During the last years, his research activities have been focused on Low-Temperature Combustion topics. In particular, an extensive research work on the use of high-efficiency premixed combustion strategy using two-fuels with different auto-ignition characteristics in CI engines. This effort has led to the publication of more than 120 peer-reviewed articles, being an active member in SAE, acting as session organizer, reviewer and author at different events. He received his M.S. and Ph.D. in Mechanical Engineering from the Universitat Politècnica de València. Professor Garcia has been a visiting professor at the Combustion Engines division at Lund University, as well as a visiting researcher at RWTH Aachen University, where he developed relevant works on the implementation of advanced combustion systems on CI engines. In addition, Antonio is Editor in Chief of Results in Engineering Journal and Transportation Engineering Journal as well as editorial board member in Applied Thermal Engineering and Progress in Energy and Combustion Science.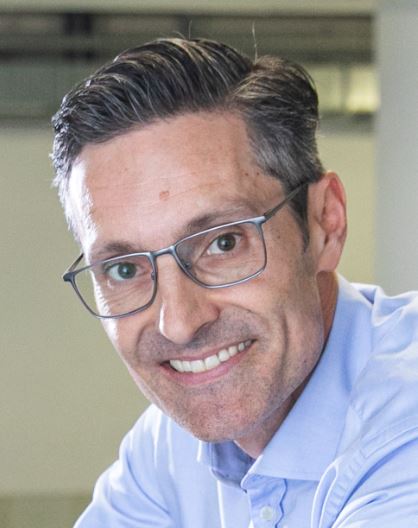 André Casal Kulzer - University of Stuttgart
June, 21 at 17.15 - Coupling energy and powertrain systems for a sustainable mobility
André Kulzer is Professor at the Institute for Automotive Powertrain Systems, University of Stuttgart since January 2022.
Prof. Kulzer received a MSc. degree in Mechanical Engineering from Technical University of Lisbon in 1999 and a PhD. degree from University of Stuttgart in 2004. For his PhD. thesis he received the TR100 Award in 2004 from MIT's Technology Review - "one of the world's top young innovators under 35". After receiving is PhD. he held the position of Senior Researcher and various Management positions at Robert Bosch GmbH till 2011.
From 2012 till 2021 he was Manager for Advanced Development Powertrain, together with Synthetic Fuels and Electrified Powertrain Concept Development at Porsche AG. His former and actual research interests range from electromobility, hybridisation, combustion, emissions, powertrain systems simulation over to hydrogen and eFuels topics.
Piotr Bielaczyc - Bosmal Automotive R & D Institute
June, 21 at 17.40 - The impact of vehicular emissions and GHG legislation on the development of ICE/hybrids/electrified powertrain technologies and testing methodologies for road vehicles.
Dr. Piotr Bielaczyc, PhD, FSAE is Scientific Secretary and member of Scientific Council at BOSMAL Automotive R&D Institute in Bielsko-Biala, Poland and Vice President of the Polish Scientific Society of Combustion Engines (PTNSS)and Polish representative in FISITA.
From 2000 to 2020 Piotr was the Head of BOSMAL's Engine Research Department, recently involved in the validation of the WLTP and RDE test methodologies. Over the past 20 years he was a project manager or supervisor for over 500 projects related to development of CI and SI Euro 4, 5 and 6 LD engines as well as Euro IV, V, VI HD engines for OEMs, Tier 1 and Tier 2 suppliers from EU, Asia, North and South Americas.
He is a member of the UNECE GRPE group in Geneva, the forum for world-wide harmonization of emissions regulation, and also a member of the EU Advisory Group on Vehicles Emission Standards (AGVES) working on Euro 7 and Euro VII emissions regulations for EU LD and HD vehicles.
He is the Chair of the Organizing Committee of SAE Powertrains, Fuels & Lubricants Conference (PF&L) to be held in Krakow, Poland on 7-9 September 2022.
Norbert W. Alt - FEV
June, 22 at 08.30 - • Ready for Climate Neutrality - Demand for ICE's with Zero Carbon Footprint
Dr.-Ing. Norbert W. Alt is the COO and Executive Vice President of FEV Group GmbH, where he started his professional career as a senior engineer in 1994, working on engine and vehicle acoustics, and then held the role of Vice President for Europe & South America and of Chairman of the Executive Board.
He received his Ph.D. in Mechanical Engineering from the RWTH - University of Aachen in 1994.
Franz Leitner - AVL
June, 22 at 09.00 - On the road to zero emissions mobility: the crucial role of technology neutrality
Franz Leitner is the Director of Powertrain Engineering at AVL Italy since 2021.
He started his professional career at AVL in 2001, covering different roles, like Director of the Sales for China, Managing Director for AVL-South America, Director of Project operation and Member of the Management Board for AVL Germany. He graduated in Mechanical Engineering from Technical University Graz (Austria).
Marc Sens - IAV
June, 22 at 09.30 - Series Hybrids – a sustainable Solution for the Transport Sector
Marc Sens is currently the Senior Vice President for Research & Technology and Sustainability Engineering of IAV GmbH, where he started his professional career as an engineer in 1998. He worked on the mechanics, the calibration, the boosting technologies and the combustion systems of internal combustion engines for more then 20 years, becoming the Senior Vice President for Advanced Powertrain Development in 2015.
He graduated in Mechanical Engineering from University of Berlin (Germany) and University of Coventry (United Kingdom) in 1997.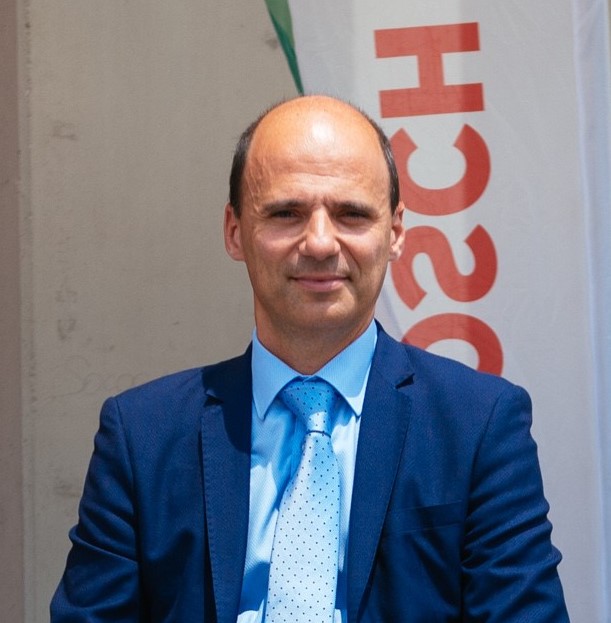 Francesco Monteamaro - BOSCH
June, 22 at 10.00 - The future of powertrain solutions
Francesco Monteamaro is Vice President Sales Commercial Vehicle as Global Customer Team Leader for CNHi and Iveco Group at Bosch. After graduating in mechanical engineering at Politecnico of Turin, in 2001 he moved to Stuttgart to work for Bosch gasoline development center as an Application Engineer, where he had the opportunity to support several projects for FIAT and Volkswagen. In 2004 he returned to Turin as a Project Leader in the diesel business area for FCA Group, increasing his responsibilities until becoming Bosch Engineering Director for customers FCA Group and Iveco. In 2015 he became Sales Director for Bosch Engineering GmbH, where he had the task of managing all the Italian customers, carrying out numerous successful projects aimed at acquiring new customers and business areas, up to the current role of Global Customer Team Leader CNHi and Iveco Group.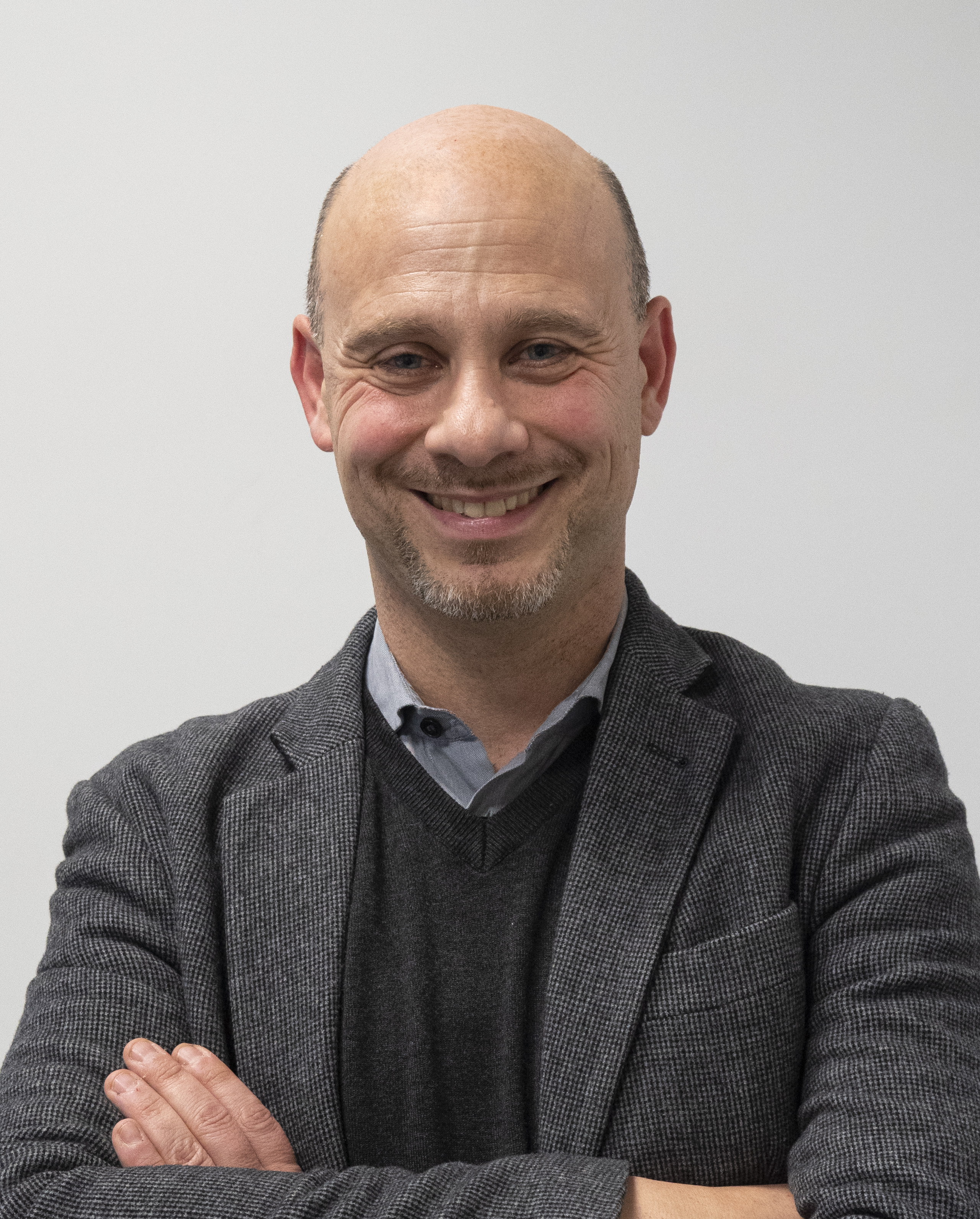 Franco Anzioso - Free2Move eSolutions
June, 22 at 16.10 - Vehicle to Home: next gen of eMobility services
Franco Anzioso is the Public Funding & Strategic Product Planning Manager at Free2Move eSolutions, with a strong background and expertise in Electrical Engineering. He joined Centro Ricerche FIAT in 2000, and in 2009 became Head of Vehicle Infrastructure Analysis in the Electric Power Systems Dept.
In 2010, he became Project Manager in the Fuel Economy domain, leading the CRF activities in 25 EU projects including UNPLUGGED, ECOFEV, FASTINCHARGE. Anzioso was also responsible for developing all SMART CITIES related activities in FIAT. He coordinated the FP6 EU project HEGEL, and has been regional coordinator in the project POLICITY. He has authored several scientific papers published in international conferences & journals and hold several patents on micro grids and cogeneration. He has been product responsible for electrified vehicles of EMEA region at FCA Italy till May 2021, when he started his Job at Free2Move eSolution as Public Funding and Strategic Product Planning Manager.
Anne-Lise Richard - Stellantis
June, 22 at 16.30 - Stellantis e-Mobility Strategy
Anne-Lise Richard is currently the Head of Global e-Mobility Business Unit of Stellantis. She started her professional career in PEUGEOT (France) working on customer relations, after sales, marketing projects and low emission vehicles branding, becoming the Head of Business Unit for Low Emission Vehicles of PSA (France) in 2020. She graduated in Management, with a specialization in Marketing, from EM LYON Business School in 2006.
Clea Martinet - Renault Group
June, 22 at 16.50
Cléa Martinet is Director of Sustainable Development at Renault Group, in charge of decarbonization and steering of the ESG strategy, including circular economy, vehicles' embarked safety and skills transformation. She joined the Group in 2016 within the CEO Chairman Office. Previously, she held the position of Head of mission to the CEO of Sisley for two years, supporting the company's reorganization. In 2009, she joined the Carla Bruni Foundation as Secretary General and created the Foundation from the ground up, raising funds an engineering social programs for five years. She started her career in Michel Barnier's office, within the Ministry of Agriculture. She graduated in Public Affairs Science-Po Paris and international business from the ESCP.
Petr Dolejsi - ACEA
June, 22 at 17.10 - Fit-for-55 and where we stand
Petr Dolejsi is currently the Director for Mobility and Sustainable transport of ACEA, with a specific focus on CO2 policy, industrial policy and alternative powertrains. He has started his career within the public services on different posts, leaving the Ministry for Regional Development of the Czech Republic at the Head of Unit post for the Permanent representation in Brussels. He became member of the Presidency team in 2009 chairing the Competitiveness and Growth working party of the Council. Finally, he joined ACEA in 2010.
He received his Ph.D. in Economics and Social policy at the University of Economics in Prague.